After few years of excellent service your MacMini decided not to turn without any adequate reasons? This is a common problem for the 1.83GhZ (A1176) model and can be considered as a typical failure of this type devices by Apple.
After researching the probem the discovery led to the shortage in the secondary chain of MacMini's power sypply. Some of the condensers that failed are shown on the photo in red.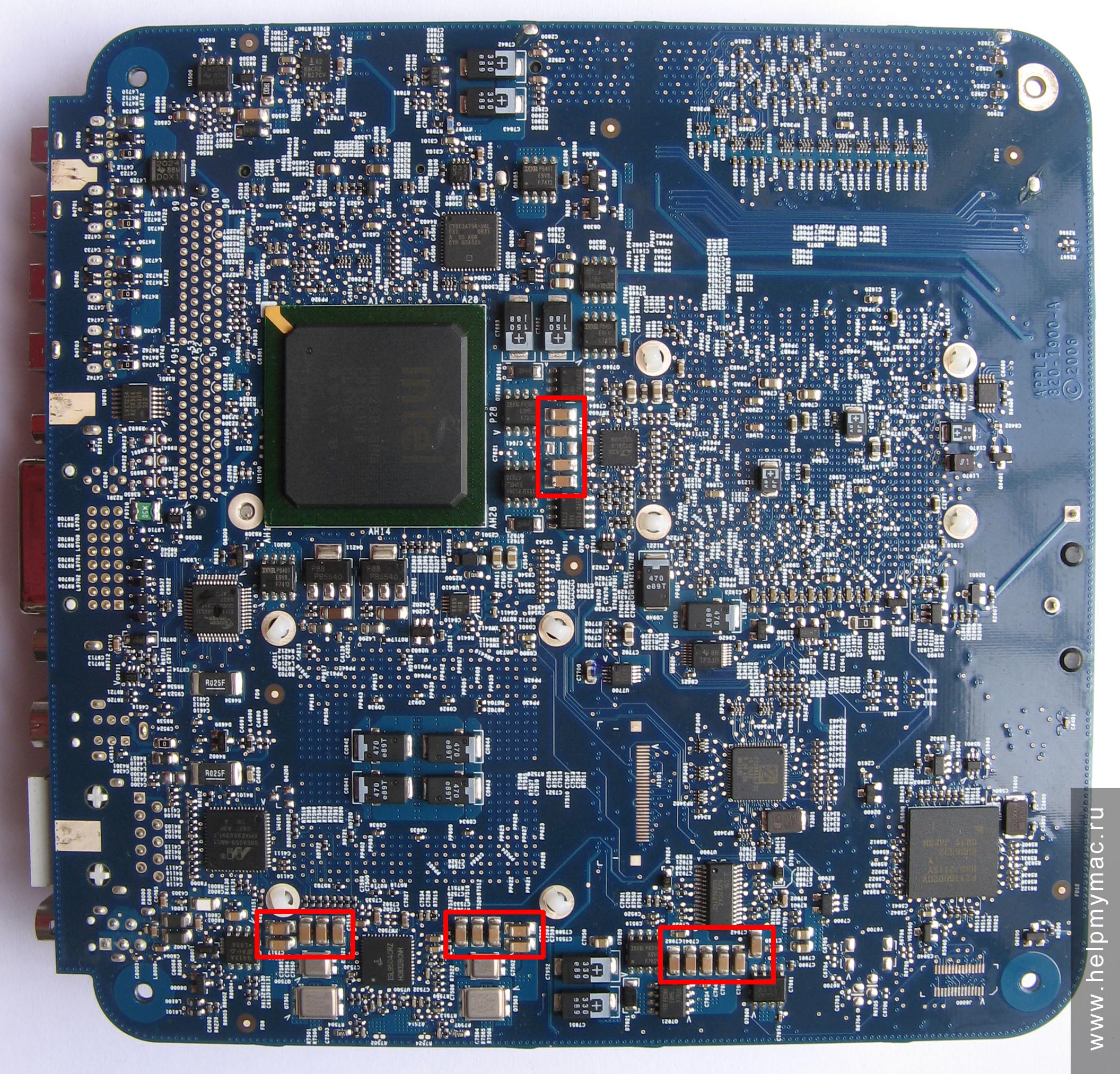 It is hard to identify why condensers fail but it is possible to repair them quite easily. For finding a failed condenser you need a power supply that corresponds to 5 Amp with a voltage regulator starting at 0 Volt.
Identification of a failed condenser is done in the following way:
1) Solder a small wire on a positive side of one of the condensers of that chain (shown on the second photo with the plus) and attach a power suplly. Attach the second cable to the USB port (shown with the minus).
2) Slowly rise the voltage and the borken condenser will start to heat up. Look for a heated condenser with your finger.
3) Desolder a broken condenser and check the circuit for any shortages. If everything is ok you can go ahead and turn on your MacMini.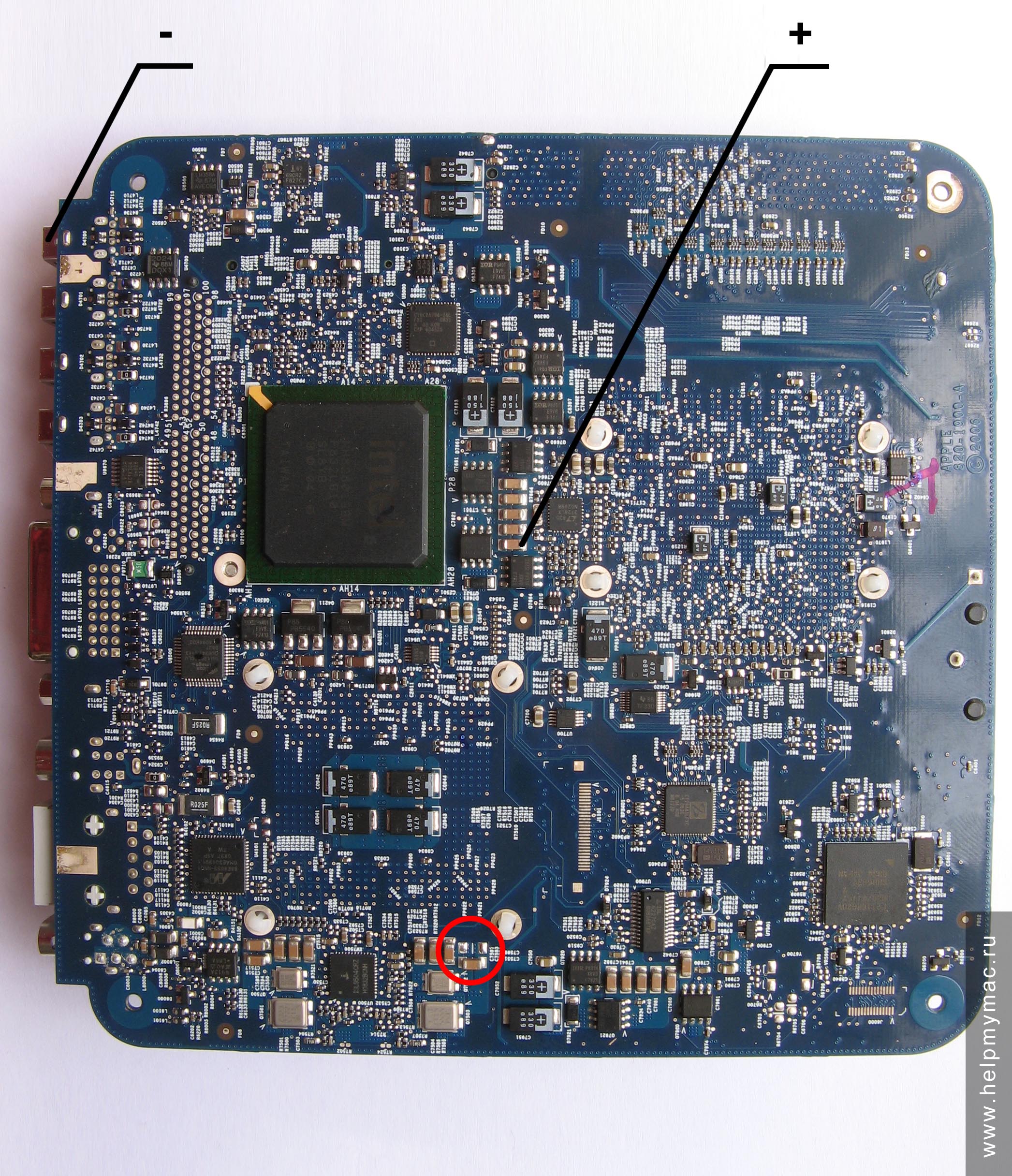 —————————————-
Вступайте в нашу группу!
Не забывайте вступать в нашу группу на Фейсбуке. Во-первых вы получаете 10% скидки на работу. Во-вторых первым узнаете о новых интересных предложениях. Ну и в третьих сможете решить возникшую проблему коллективно: